The Dish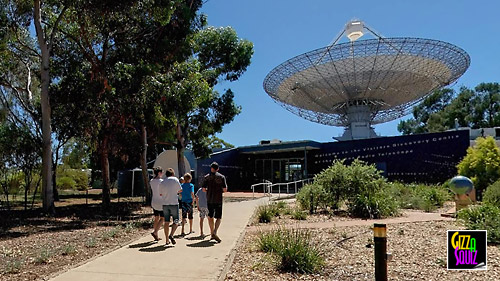 The Dish as it is commonly called is located around 20 klms from the New South Wales country town of Parkes, Australia. It is a radio telescope that was used during the Apollo moon landing (Read More) Measuring a whopping 64 metres across (210 feet+) and still fully functional. "The Dish" was made more famous with the release of the movie of the same title in the year 2000.
This is the first completed panorama of mine for 2009 (although I have shot many others, yet to be processed!) This one was shot on 2nd January 2009 which was a nice bright summers day with my Nikon D300, Nikkor 10.5mm Fisheye, f/11.0, 1/1000th sec, ISO 200 and 4 Faux exposures were extracted from the RAW images. -3ev, -1ev(shot), +1ev and +3ev. This allowed for a "Fused" image for increased dynamic range (IDR). I also had fitted the Solmeta GPS for easy geo plotting.
I shot 6 images in rotation (@ 60 degrees) tilted 15 degrees down, 1 up/zenith shot tilted up 65 degrees, 1 hand held down/nadir shot at a wobbly 90 degrees approx and an extra shot to get catch the Australian Flag in the breeze so I could edit it in later.
Final image was 11700x5850 pixels and 522mb 16bit. I have reduced it to 6000x3000 and 3.5mb for full-screen Internet display.
Click here or click the image above to view the panorama.
Many more for 2009 to come
Regards, Smooth
---