360Texas.com = Mexico 2-8 March
Just thought I would mention that we will be out of country between 2 - 8 March 2008.
Destination - Cancun Mexico
Here is a monopod arrangement that I find good for traveling. The lens is tilted up 5 degrees to cover the zenith area. That will create a larger nadir hole after stitching 4 images at 90 degrees. We are taking the Sigma 8mm f 4.0 lens because we like the SUN star burst affect. Besides if the lens gets damaged we still have the better f3.5 safe at the office.
ONLY draw back I find with this monopod arrangement.. there is no place to carry a 6 pack of Dos XX beer.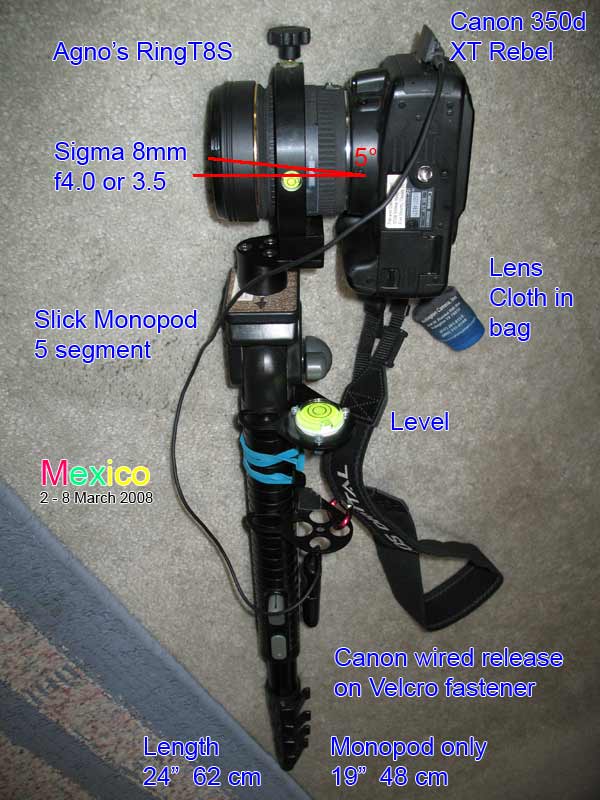 ---
/s/
Dave
Forum Moderator for
EasyPano - Panoweaver
Pano2VR

Visit 360texas.com