Pole images at 4,5 meters
I have been rather quiet over the last few weeks because I have been working on a project.
Show and tell.
Canon 5d, Sigma 8, RingT8s, 4 images taken with BigAgnos at 4,5m [14 feet], wireless shutter release. Notice the how small the cone area is in the nadir tripod cap area. The pole is rigid and top movement is only about 6 inches or 15cm.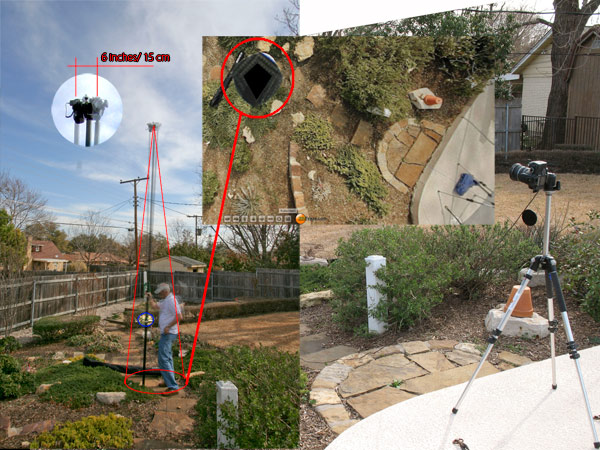 ---
/s/
Dave
Forum Moderator for
EasyPano - Panoweaver
Pano2VR

Visit 360texas.com