QuickTime VR Software
QuickTime VR (also known as QTVR) is a type of image file format supported by Apple's QuickTime. It allows viewing of panoramas and object movies.
QTVR software refers to applications that can create such panorama images and object movies.
Panoweaver can create full screen Quicktime VR panoramas. Right click on your images and choose to stitch and publish with Panoweaver and you can get a full screen QTVR panorama within 3 minutes.
Click following image to view full screen QTVR panorama. View More full screen QTVR panoramas.
| | |
| --- | --- |
| | |
| QTVR panorama - Real estate | QTVR panorama - Car Interior |
View following QTVR object movie created with Modelweaver.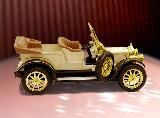 To make such QTVR object movies, you need a turntable and a camera or camcorder. Shoot the object in multiple angles and import the images to Modelweaver to create a QTVR object movie. View More QTVR samples.